2020 University Life Gives Back Day of Service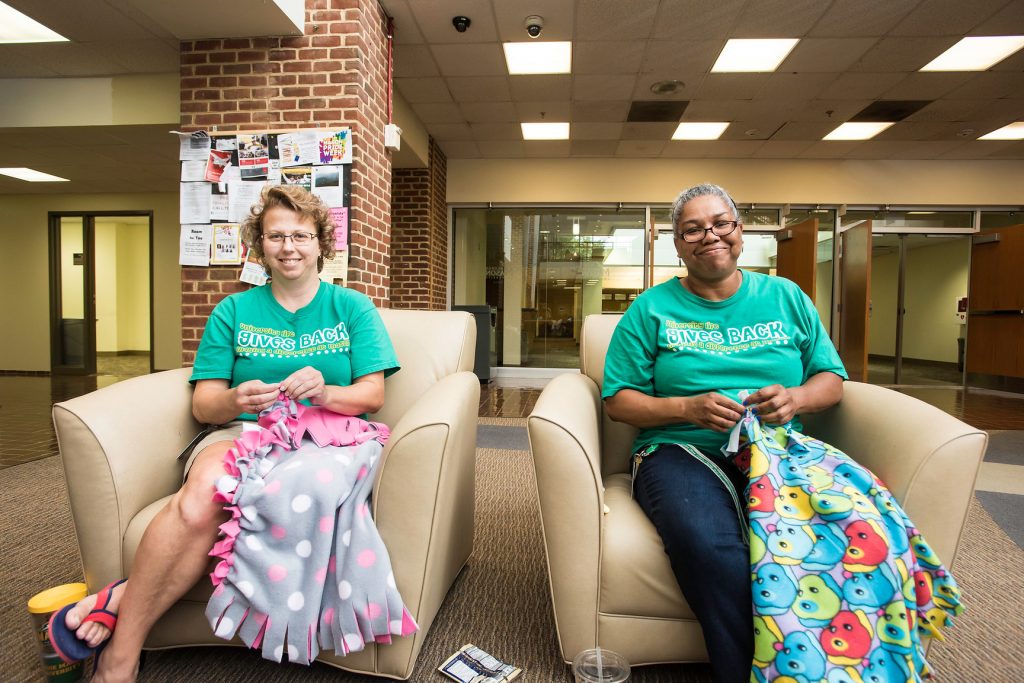 NOTE: This year's virtual day of service is designed to allow for flexibility and encourages staff to take engage in service as they are able to. We realize schedules are very busy and complex, so we are offering several different service projects for staff to participate in virtually on their own time. In addition, we have created a few Zoom rooms for staff to join in if they would like to connect and engage with staff who are working on similar service projects during the day.  This year's virtual service projects are also designed to allow for family and friends to participate in as well. We are also excited to share that The EDGE will be hosting a virtual team building activity for our official "kickoff" for the first ever Virtual UL Gives Back Day of Service.  We hope you will be able to join us!
---
9:30am-10:00am                     UL Gives Back Kick-Off and fun with the EDGE
10:30am-11:30am                   Team Building with the EDGE 
12:00pm-2:00pm                     Zoom Room Service Projects
Room #1:
– Mask Making
– Rock Painting
Room #2:
– Thank You Letters – Student Emergency Fund
– Cards for Military Connections
– Colleague KUDOS
– Letters cards for nursing/assisted living facilities
Room #3:
– Letters to senators, congress, local leaders, etc.
– Showing Up For Racial Justice (SURJ)
12:00pm-4:00pm                     Additional Service Projects
4:30pm-5:30pm                       Trivia Fun
---
Service Projects
Click here for a list of community partners and service projects for staff to participate and engage in virtually.  There is no "set time" for these projects to occur and there is flexibility for staff to engage as they can. We do ask that staff RSVP for a service project (feel free to RSVP for more than 1) so we can track where our service and outreach is taking place. If you would like to participate in our UL Gives Back Social Media Campaign to track our service, please use #ULgivesback when posting and sharing photos.